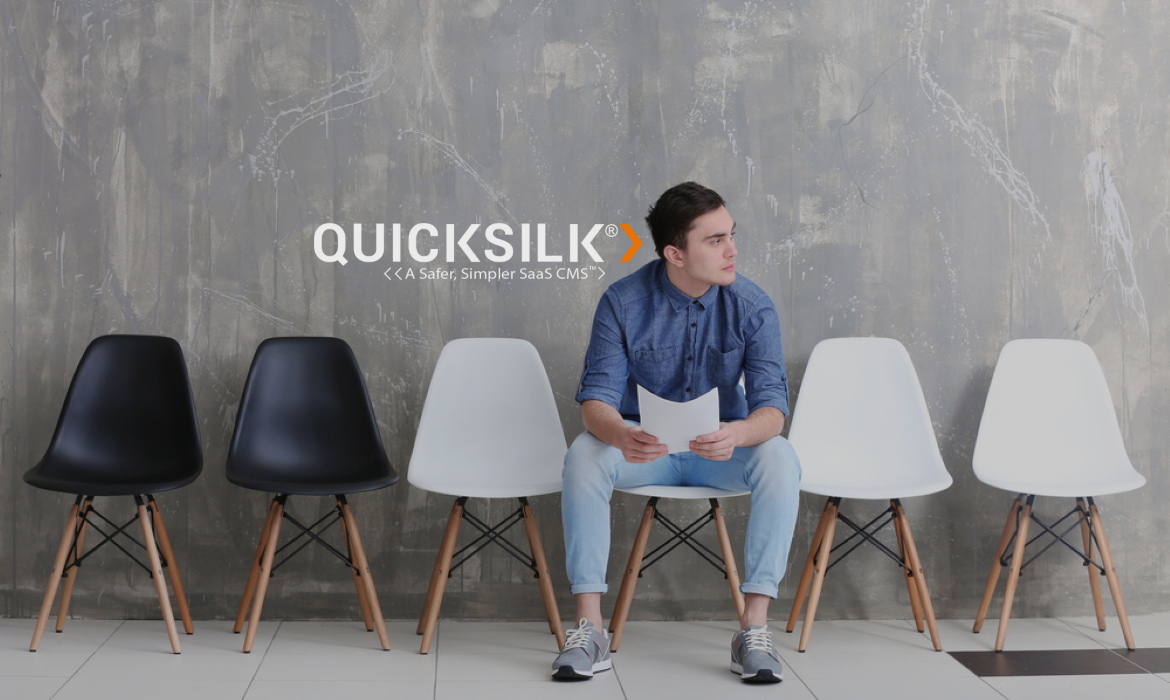 Rob Lee is out of his element. But then again, he has been for most of his career and it's a place where he seems pretty comfortable.
An Explosives Engineer turned Sales and Marketing Leader, Rob has worked in Ottawa-based technology companies since 2001. In 2016, he turned his attention to the recruiting industry and co-founded Pivot + Edge, a recruitment marketing agency that helps growth-stage companies adapt and adopt big-company strategies to attract and hire their best people.
Pivot + Edge recently launched a new website on the QuickSilk platform and their most recent blog article caught our eye. We caught up with Rob to get his thoughts on how the COVID-19 crisis has impacted recruitment strategies for growth-stage companies.
Q: What are some of the big challenges that startups face when it comes to hiring?
A: Hiring is a challenge for any organization, but even more so for growth-stage companies. For seed-funded startups, it may not be too bad. The founding team generally hires from their personal networks to grow modestly while they develop their business model. Once they get some serious funding, it's a different story. Their challenge is to get the right people on board fast enough to meet their growth plans. At this stage, they have limited resources, limited hiring expertise, and they're managing a lot of other priorities. Hiring is a big worry, yet they struggle to find the time and energy to give it the attention it needs. The most common complaints we hear is that they can't seem to attract enough qualified candidates because no one knows about them; they lose good candidates to other opportunities because they take too long to decide on them; and they make hiring mistakes because they didn't define the job or the ideal candidate well in the first place.
Q: How can they fix that?
A: I think smaller companies are quite reactive in their hiring, and that comes from a lack of knowledge and experience with modern recruitment best-practices. They do the best they can when they need to fill a job, but they don't take the time to develop their ability to attract, engage, hire, and inspire people for the long term. The best companies go beyond posting a job and looking at resumes. They treat hiring as they do their sales and marketing program. They build their reputation as a great place to work, they look for ways to engage with talent, and they pay attention to the candidate's experience from application to onboarding. We call that whole cycle recruitment marketing. It sounds like a lot, but by being strategic even small companies can build effective programs that will scale with them as they grow.
Q: How has the COVID-19 crisis affected their hiring plans?
A: I think it really depends on the company. Almost everyone I know had to make some adjustments, but the magnitude of the impact and the specifics of their response varied quite a bit. Many put a hold on their hiring until they could assess, and for some this also meant stopping all recruiting and recruitment marketing activities as well. Unfortunately, some had to lay people off, either temporarily or permanently. Likely the most common impact was the need to adjust to remote work. We noticed that by mid-May things were settling in a bit and companies were starting to hire again. Since then, we've seen a steady increase in activity.
Q: If they are starting to think about hiring again, when should they start recruiting again?
A: The time to start is now, because the whole cycle will take longer than they think. If they have stopped all recruitment activity, then they are starting from scratch. If everything goes smoothly, you need to budget at least four to six weeks to define the role, write the job description, promote the job, evaluate candidates, and close with the finalist. Then, once you have an offer accepted the new hire still needs to give two to four weeks' notice to their current employer. When you add it up, you really need to start the process in early June for the person you want to bring on in August. That's if the process goes smoothly. In reality, I would start now for people you'd like to bring on in the early fall.
Q: You talk about engaging your employees to build your employer brand in the article, could you expand on that?
A: You've likely heard the old adage, "Everyone is in Sales." To make recruitment marketing work for smaller companies, you need help from your whole team. Everyone needs to be a recruiter. You can't understate the importance of employee referrals, but they can also help you tell your company's story to build your brand. In times like these, your reputation can't be built around office or lifestyle perks. It's difficult to take advantage of these right now. Companies need to go deeper and communicate what really drives their sense of purpose and their culture. I encourage leaders to talk to their employees to understand what they really love about their job, their team, and the company. Use that to update your "Why work here?" message. Then develop creative ways to have your team tell that story to their contacts on social media.
Q: Shopify just announced that they will be going remote with more of their team. If the trend takes hold, how will a move to remote work affect hiring strategies for growth-stage companies?
A: That's a huge question that everyone should be thinking about right now. It's going to be a big change that's going to expose a lot of weaknesses, not only in hiring strategy but also in management and leadership in general. Those that haven't been strong at setting long-term direction and being clear about goals and expectations are going to have more trouble managing a remote team. This translates into hiring as well. I think the single biggest thing managers can do is to get more disciplined about defining roles and expected outcomes more clearly before they start the hiring process. Envision what a great hire in the role would achieve in the first year and then ask yourself, "What's the likelihood that this candidate would be able to do that?" It sounds simple, but it requires a pretty big shift in thinking and a fair bit of planning. It'll really pay off in the end, though.
For more information on getting your hiring program kicked off again, you can check out Rob's latest blog article.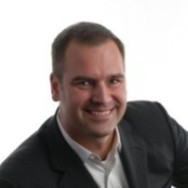 Rob Lee is a Co-founder of Pivot + Edge, a recruitment marketing agency dedicated to helping growth-stage companies turn hiring into a competitive advantage. Previously, Rob was a Sales and Marketing executive with Ottawa tech brands Instantel, Xmark, and Pleora Technologies, and served as Interim President and CEO of Dragon's Den success story, FROGBOX. Rob is also a past recipient of an Ottawa Business Journal 40 Under Forty Award.