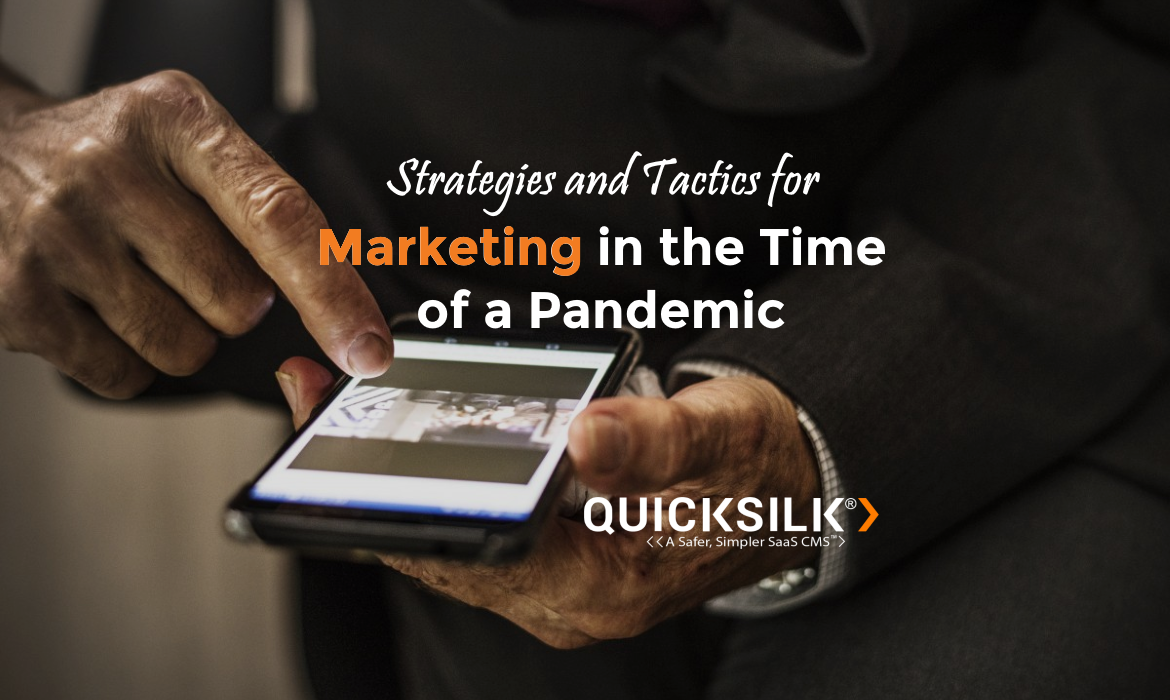 With the worldwide spread of COVID 19 and the accompanying public health crisis, so many of the strategies and tactics that marketers have taken for granted have been turned upside down, often with breathtaking speed.
Entire industries have been forced to shut down or quickly adapt to new ways of doing business. Companies in sectors such as hospitality witnessed much or all their revenue disappear, sometimes within days. Hotels have closed and restaurants have been forced to rely on take-out or deliveries, traditionally a very small percentage of their sales.
In the charitable sector, in-person events of all sizes and types, a source of significant revenue for many charities, were cancelled for the foreseeable future. Smaller charities who had not yet fully embraced online giving were forced to scramble.
Some areas such as online retail, virtual meetings and deliveries are thriving. Far more, it seems, are pivoting to reimagine ways of operating or simply trying to hang on.
It's hard to think of a corner of society, a type of business or a community-focused organization that hasn't had to react to the new reality. How long this new reality will last is still up in the air.
So what should people who work in marketing or communications be doing? At first, when the scope of the impact of COVID 19 became evident, many simply froze or overreacted. Given the severity of the situation that is entirely understandable. But, in marketing, freezing to the point of inaction is seldom the right thing to do.
Understand the Impact and Put Plans in Place
If you haven't done so already, take a hard look at how this crisis is going to impact your organization from a number of perspectives including the obvious ones like revenue, operations, human resources and cash flow. Ensure that flexible and measurable plans are in place to protect the organization and its' people. Consider developing a number of plans that take into account different scenarios.
Don't Stop Communicating
This is not the time to go to total stealth mode with your communications but it is a time to be strategic, thoughtful and considerate. Start with exactly who wants or needs to hear from you. This could include employees, volunteers, suppliers, clients, donors, communities and other stakeholders.
Decide what you need to say to each audience while considering how they are being impacted. Employees could be scared. Suppliers could be worried about outstanding invoices and clients could be wondering about their orders and projects. Donors could be wondering how they can help. Stay in touch.
Refine Your Messaging to the Times and Your Audiences.
If you are paying attention, you'll understand that messaging that was likely considered appropriate on March 10 could be totally inappropriate by May 11. This is no time to be tone-deaf or out of touch. Empathy and understanding should be at the heart of your messaging. When you do decide to communicate, have a point as well as a deep appreciation of what your audiences are going through.
In many instances, people are simply looking for information on what's changed and how it will impact them. If you've changed hours of operation or set aside specific times for seniors and healthcare workers, be proactive and tell people. If shipping is delayed, make sure you get ahead of telling people that as well.
Loblaws and their emails from Galen Weston are an example of a company that proactively got ahead of the situation by focusing on answering questions that shoppers were asking about grocery shopping. These days, it's not all about selling. Frequently, it's about reassuring. It's also about being human.
Adjust Your Marketing Campaigns As Needed.
Now is the time to get a firm handle on exactly what you are doing currently and down the road with your paid marketing campaigns. Do budgets need to be reduced or redirected? Do schedules need to be adjusted?
It's a mistake to drop all paid advertising and marketing unless the impact of the pandemic on your operations and revenue has been catastrophic. Even then, you should be figuring out ways to stay on the radar when budgets are slim or non-existent. Awareness and visibility when lost dig a deeper hole to get out out of down the road.
Channel Disruption is Rampant
What changes are your usual marketing channels going through? We all know the impact that these times have had on events, trade shows and many traditional channels but consider what is happening to other channels such as digital marketing. Is paid search traffic to your website up or down? What keywords are driving traffic? Is social traffic down? Has referral traffic shifted? What's happening with organic sessions? What's happening with open rates on emails? Plan on reviewing all your analytics more frequently and adjusting as needed. Pay attention to trends and be nimble. Things have been changing quickly.
It's not surprising that people are spending much more time online in these stay at home days but in many cases, their online behaviour has shifted. Make sure you understand how the behaviour of your key audiences has shifted as well. If you want to know how your customers are feeling, don't be afraid to reach out to find out. They might have more time for things like surveys and questionnaires.
Don't Forget About Brand Building
These are times when the behaviour of brands will be under the microscope. Doing the right thing for the right reasons matters more than ever. Some will strengthen their brands while others will shoot themselves in the foot. Many will miss opportunities to create deeper bonds with their audiences. Even in difficult times like these, opportunities exist for brand building.
Brands that are seen to be sensitive, empathetic and genuinely helpful will be looked upon favourably in the future. Brands that respond quickly to changing times will be admired for their adaptability. Those that address the wellbeing of people and communities will be applauded for their leadership. It's worth asking - how do you want your brand to be looked upon once this crisis has passed?
About the Author
Stephen McGill, President & Creative Director – McGill Buckley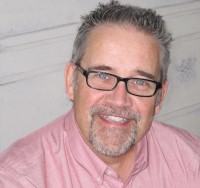 Stephen McGill is the President and Creative Director of McGill Buckley, an award-winning marketing, branding and design agency based in Ottawa, Canada. McGill Buckley has a particular passion for working with clients in the fundraising, not-for-profit and healthcare sectors. Over the years, Stephen and his partner Nadine Buckley have helped build brands and create campaigns for a wide range of local and national organizations.
Stephen is a former board member of Bruyère Foundation, Ottawa Community Loan Fund, Ottawa Snowsuit Fund and Past Chair of the Dave Smith Youth Treatment Centre. He is a frequent speaker on creativity, marketing and branding as well as a popular lecturer at Algonquin College.
Labelled by some as "the branding guy," he is a fervent believer in the power of brands to strategically and creatively transform companies, organizations and causes. An award-winning Creative Director and Writer, Stephen has won over 200 awards for creative excellence while working for clients across Canada and in the United States.