All standard Google Universal Analytics properties will stop processing new hits on July 1, 2023, and 360 Universal Analytics properties will stop processing new hits on October 1, 2023. After that, you'll be able to access your previously processed data in Universal Analytics for at least six months.

Here are the steps you need to follow to update your QuickSilk website to use Google Analytics 4.
1. Login to Google Analytics Website
- Proceed to https://analytics.google.com/analytics/web/
- Click ADMIN on the bottom left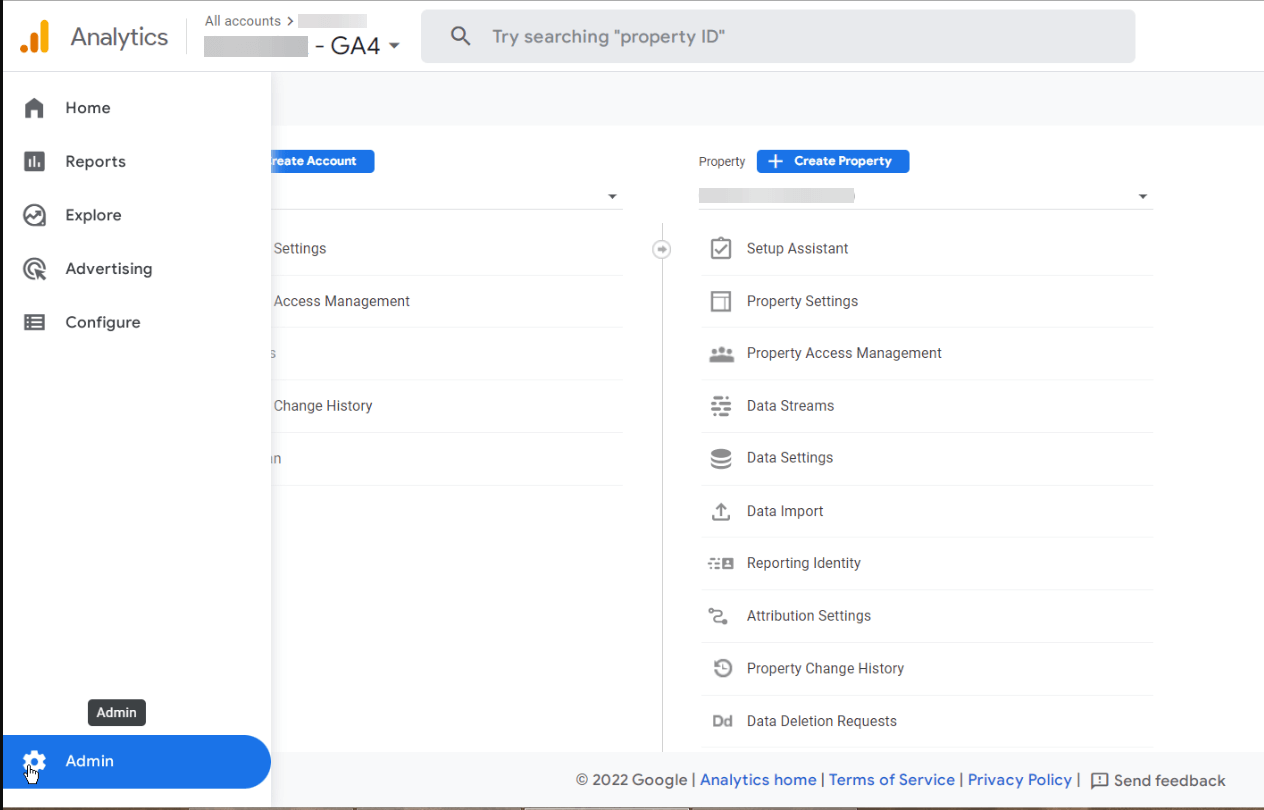 - Find "GA4 Setup Assistant" and click it

- Click "See your GA property"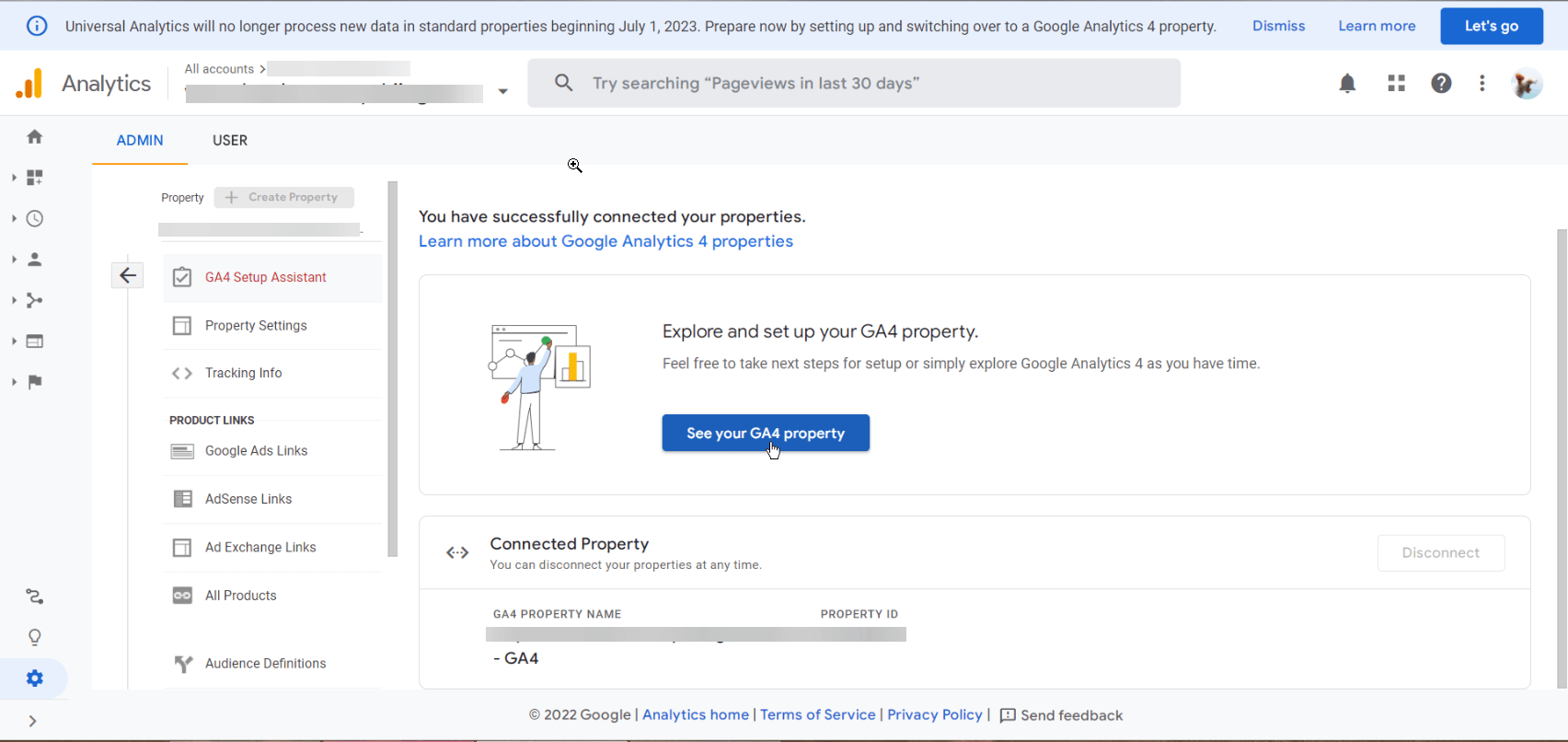 - click "Data Streams"


- Data streams will be shown. Click the data stream for your website domain


- A screen appears - next click the "Global site tag (gtag.js) Use this if you're using a website builder or CMS-hosted site" section to expand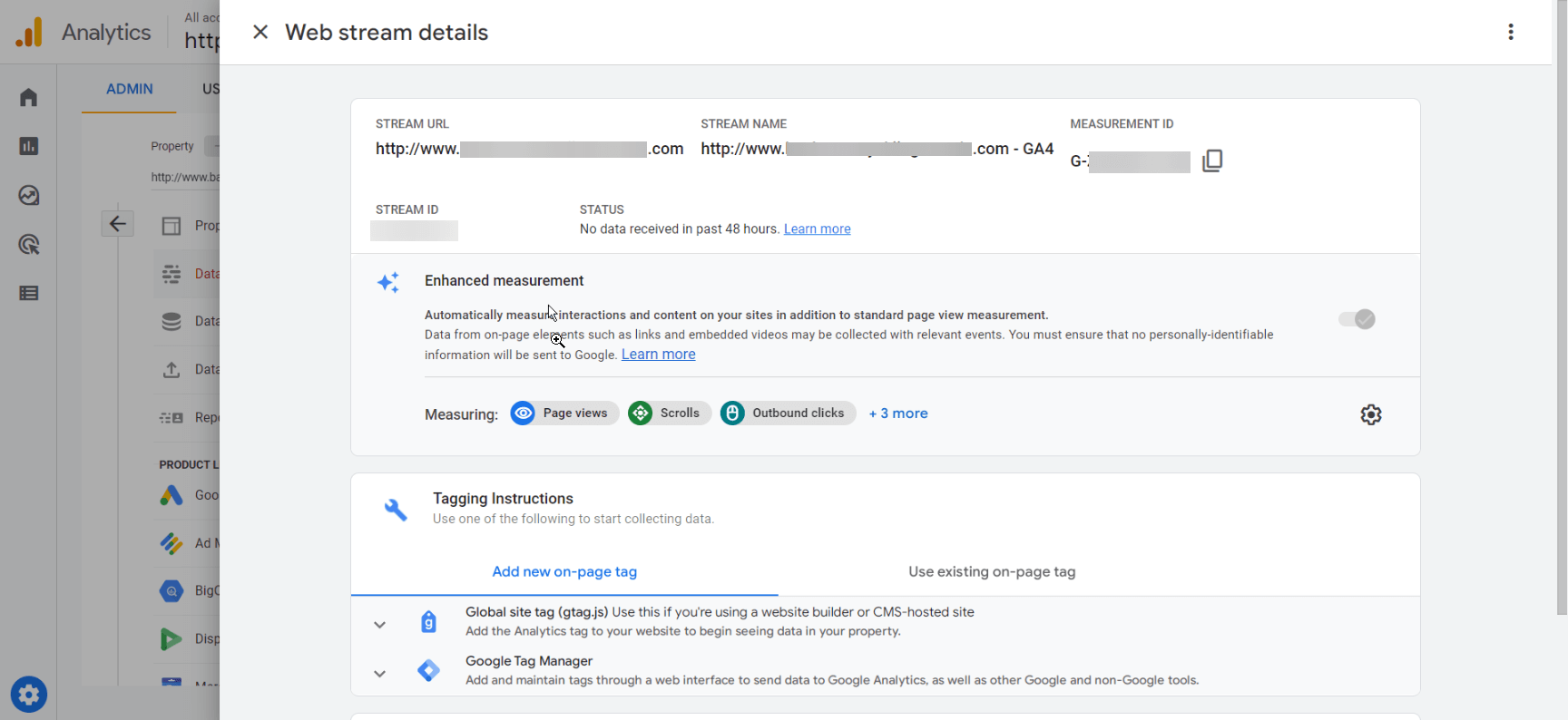 Next select "Add new on-page tag" option to your website to begin seeing data in your property." option in the bottom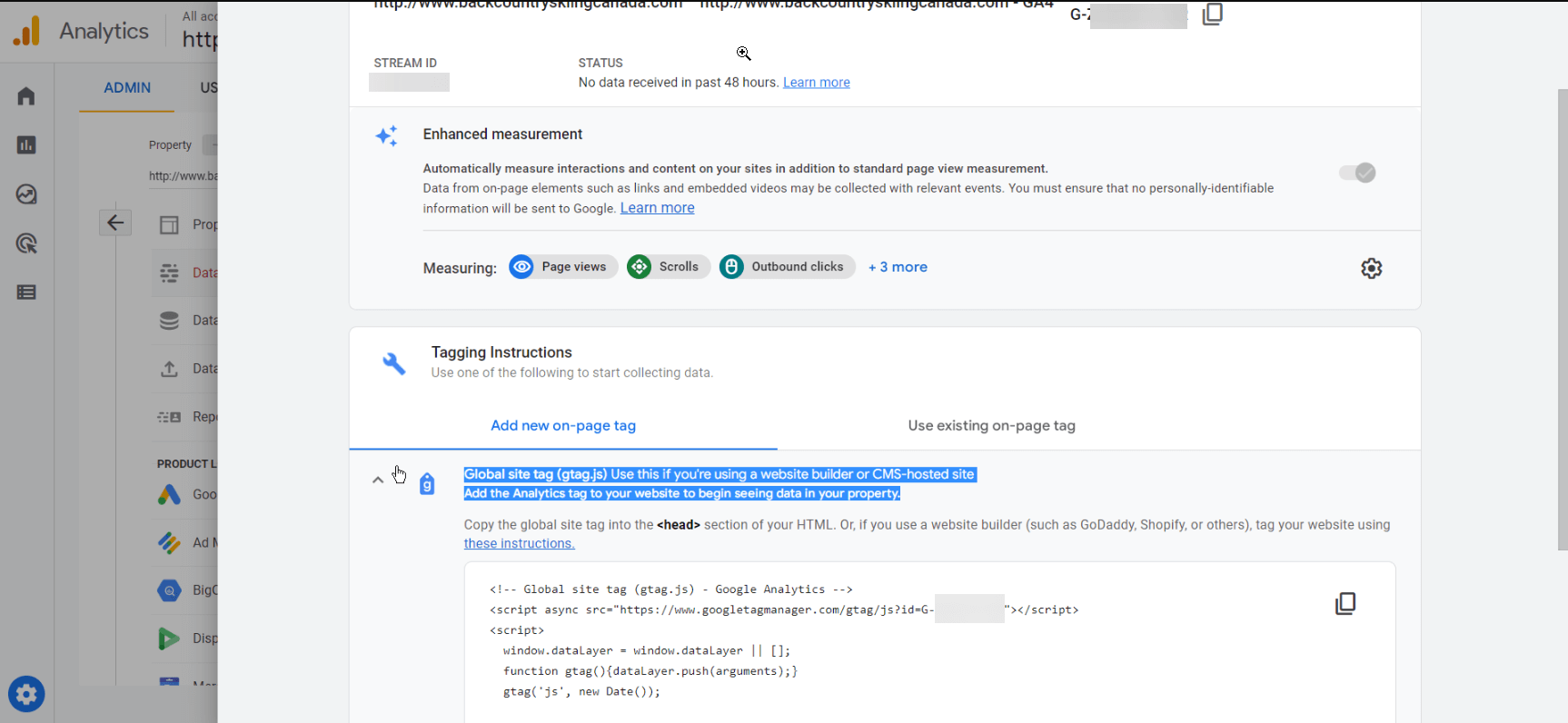 - Once clicked - it reveals the code - you need to copy that code to your clipboard.

2. Login to your QuickSilk website as an admin.
- Login into your QuickSilk website admin panel
- Proceed to Settings > Head Code Insertion tab and paste the code from Google Analytics 4 here.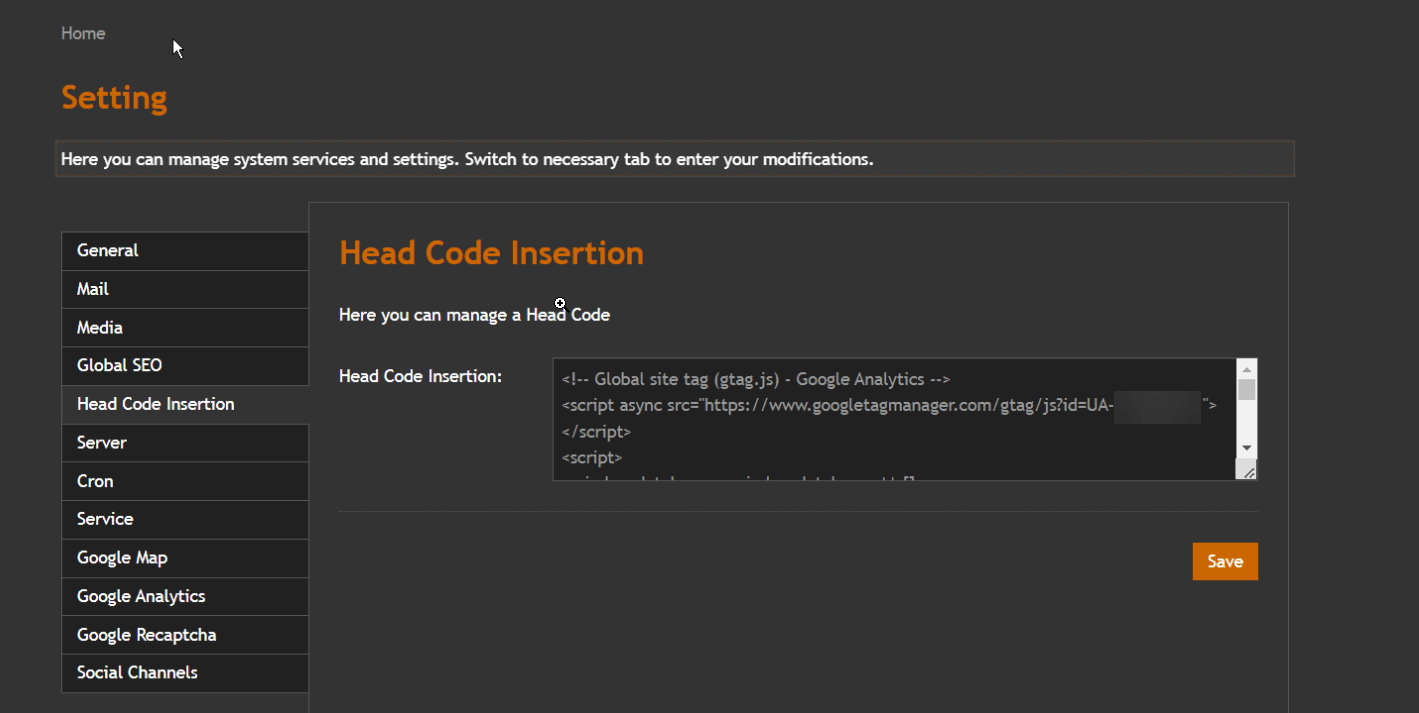 3. Proceed to Google Analytics > real time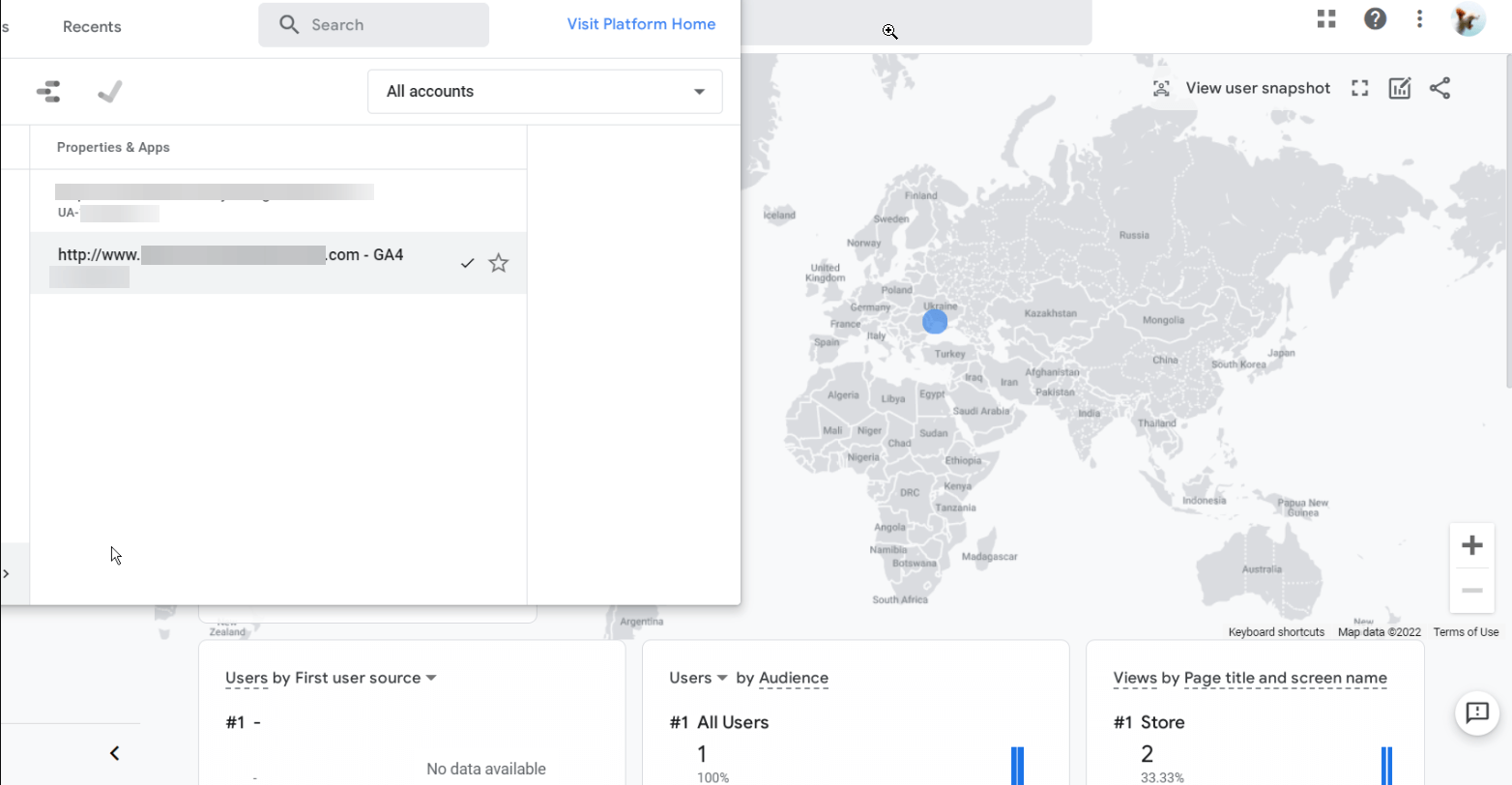 As a final step, check to ensure everything is working as expected as shown below.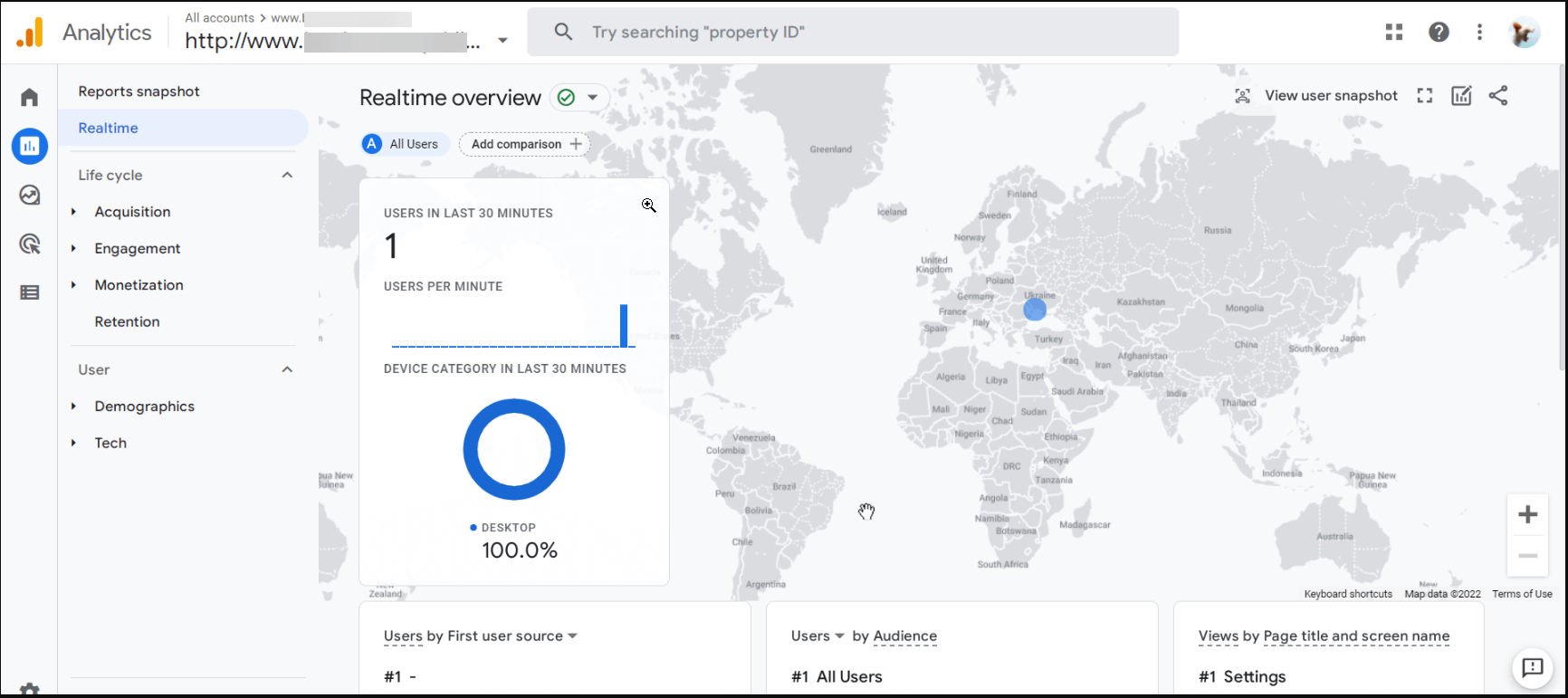 .

*****
For more information about Google Analytics 4, check out the following article:
Google Analytics article: https://blog.google/products/marketingplatform/analytics/prepare-for-future-with-google-analytics-4/