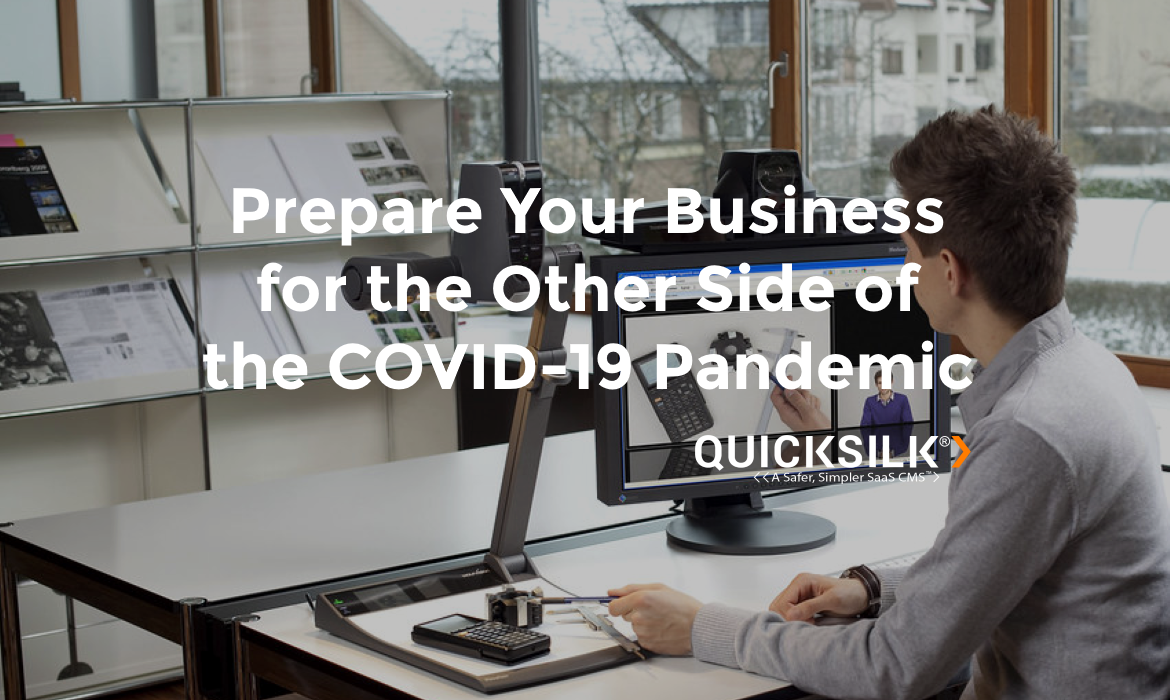 As we are well into the COVID-19 pandemic, there's no denying the effects the situation has had on businesses of all sizes. Many have lost revenue, been forced to make layoffs, shifted processes drastically, or even had no choice but to close their doors. All levels of governments have stepped in to implement ways to mitigate struggles and provide relief, doing everything in their power to keep individuals safe and modern society afloat. At the same time, business owners have been thrown into a position of agility and resilience, having to adjust their operations and find creative solutions for sustaining revenue, retaining employees, and serving customers.
By now, it's no secret how COVID-19 has affected our population on a global scale. Rather than focusing on the uncertainty, fear, and stress that this virus has bestowed upon us, this time should be used to find ways to strengthen your business and discover new opportunities. Now is the time to get ahead of the curve. While we are in a period of great uncertainty, the many benefits of digital marketing have remained constant, and are more than worth exploring if you haven't already. While your first instinct may be to cut existing campaigns to save money, this is no time to hit the brakes; it's time to either continue the forward momentum, kickstart your online presence, or both.
Here are some ways your business can take advantage of digital channels to emerge from the COVID-19 pandemic stronger than ever:
Migrating to a Digital Focus
The spread of COVID-19 has radically disrupted the way in which business is conducted, which paves the way for change as a trend. With traditional brick-and-mortar stores and many offices closing their doors, business owners should be quick to establish connections with their customers on the internet if they haven't already done so. This constantly evolving environment has proven to be a major opportunity for eCommerce platforms as consumers can no longer visit local businesses for goods and services. The internet is a place of limitless possibility, and the only "trick" is to learn how to use it to your advantage.
So, it's time to get creative. Do you sell physical items, or can your business exist on an eCommerce platform such as Shopify or WooCommerce? Act on the latter if you can; now is the time to get in front of your customers, who are all at home browsing on their computers and mobile devices. And they aren't going anywhere anytime soon. Think of that as a marketing hint.
Alternatively, do you deliver services such as fitness classes, teaching, or otherwise? Switching to a digital operation by way of dedicated YouTube channels, webinars, videocalls via Zoom or Google Hangouts, and social media communications can effectively save your business from the brink of destruction. Use these channels to establish a relationship with your customers and show them they have your support during these times.
Site Optimization
Despite the benefits of digital integration, it's only going to get you so far if your website isn't optimized. If you're eager to perform an overhaul and spike your traffic rates, now is the time. The same applies to more simplistic fixes geared towards optimization tweaks, which can help increase your SEO performance over time. Make it user-friendly, easy to navigate, and engaging. Outshine your competitors by adjusting your online presence to better cater to your audience's interests.
SEO
During these times, SEO is your key to survival. Making your business as relevant, appealing and approachable as possible is critical to standing out. Retargeting appropriately and developing a deeper connection with customers and searchers can help you retain traffic, generate leads even during lean times, and remain relevant in the public eye. While your rankings may be dropping or experiencing issues at this moment, don't be discouraged; this can be attributed to the drop in search demand as a result of COVID-19. As you experience the fluctuations in demand and consumer behaviour, SEO will not only help you respond in the most effective ways possible but also adapt to evolving needs and plan for post-pandemic success.
Social Media
The reality of the situation is, people are bored, tired of being stuck inside, and looking for distractions. It's therefore only a matter of time before customers flock to your social media platforms, so take advantage of the opportunity to appeal to them. Whether using Facebook, Instagram, Twitter, LinkedIn, Google My Business or otherwise, ensure all information is accurate and consistent across the board. If there are any updates or closures related to COVID-19, this is the place to display such information. Your social media platforms can be used as a method of connecting with your customers and building trust. In addition, sponsored ads are forecasted to have a greater reach as more individuals are glued to their devices. While your competitors are holding back on their ad spend, get ahead and claim a more considerable chunk of the market.
Now is the time of agility, listening to your customers and daring to do things differently, and shifting to a proactive digital marketing strategy is truly the best way to protect your brand. Not only do you have an opportunity to get in front of a massive audience, but you can also enhance your online presence at a time when it matters most.
It's the little things that count. Show and don't tell, and your audience just might reward you with the business you need to survive and thrive.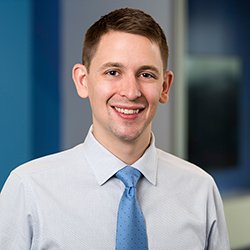 Brock is a full-stack marketing specialist and co-founder of seoplus+. He is actively involved in all aspects of digital marketing but specializes in SEO. In just 4 years he built a 7-figure agency using the practices he preaches.