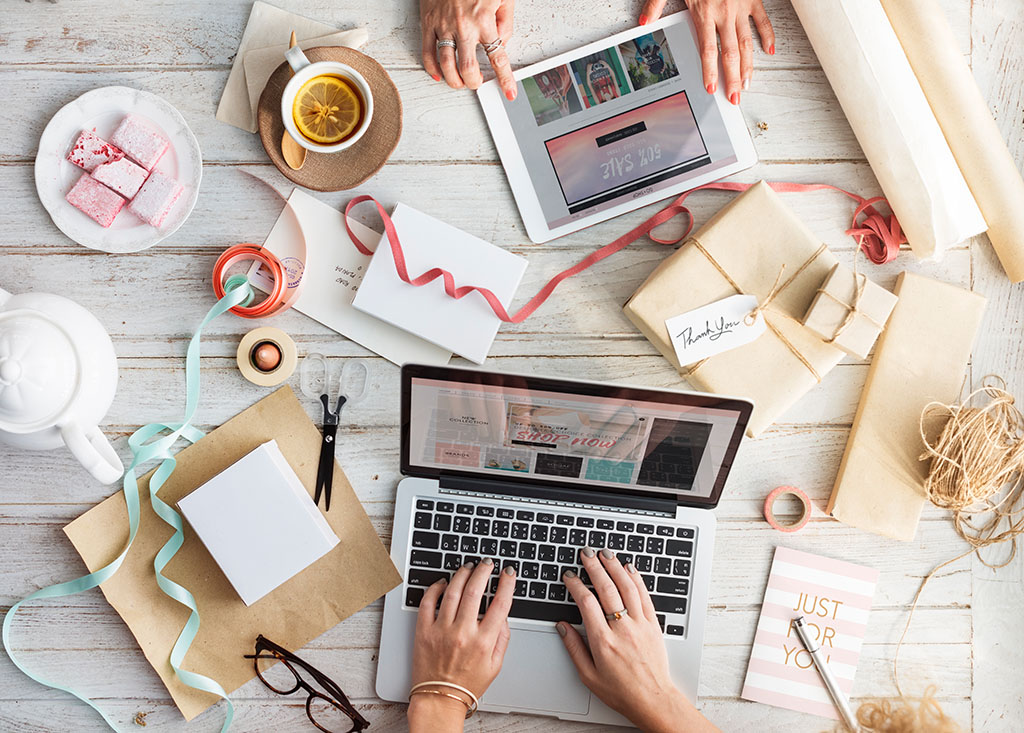 The thing about non-profit organizations is that often they have too much to do, and too little resources to get the tasks accomplished as efficiently as possible.
Fortunately, QuickSilk's platform was created with you in mind. From the very beginning, we were determined to create an affordable, all-in-one, "build-it-yourself" solution for organizations who don't have the time, staff, or money to manage content effortlessly from a single content management system (CMS). The list below shows how we can help ease pressure and help non-profits manage their time and efforts more efficiently.
EASY TO USE
QuickSilk's interface is uncomplicated with its drag-and-drop functionality. From moment you sign up for a free trial or subscription, you have the option to choose a free template design (we recommend checking out our non-profit designs), and - within minutes - a fully responsive, pre-built website is ready to be tweaked and personalized.
Some users never grow comfortable enough to complex CMSs, like Drupal or Joomla, to ever really use it to its intended functionality to full capacity. Our user friendly interface gives you access to our entire toolbox at a glance. Unsure of what one of our features does? No problem. Simply drag the icon onto your screen to test it out. The visibility of the function can be set to invisible easily, so, even with a live site, you have the ability to continue playing and learning.
FULL TECHNICAL SUPPORT
Support is included in QuickSilk's (low) subscription costs, unlike most other CMS providers.
Not only does our 'build it yourself (biy) model eliminate the need to hire a third-party developer, our platform also does not require external IT support. You see, we've considered the tens of thousands of dollars you have to pay upfront to create your site if you don't have anyone on staff with a coding background (most not-for-profit organizations do not). We've also considered the tens of thousands more to outsource IT support to update and maintain your site.
From the moment you sign up for a free trial, QuickSilk's support team is ready and willing to work with you to make certain your experience is seamless from the get-go. Your site will be monitored by us around-the-clock from day one, which allows us to identify potential issues before they impact your website. You'll never have to worry about having the latest anti-virus protection, or if your site is up-to-code because, with us, it always will be. And you will never be burdened with this unpleasantly surprising extra expense again.
INTEGRATIONS
Sometimes it feels like there are never enough hours in the day, we get it. It's why we pre-built modules for some of your favourite apps that are available to you out-of-the-box (Google Analytics and MailChimp are prime examples of the caliber of flexible and scalable modules we've build into our platform with intent to help ease some of the pressure of your day-to-day tasks.
Furthermore, QuickSilk is capable of integrating with essentially every application, even if we haven't created a module for a specific app you're seeking. If you don't see a feature you need representation on our platform, contact our client support team to see if this functionality is available to you.
MEMBERSHIP MANAGEMENT
In our experience working with non-profit organizations, we've learned that, although budgets are often tight, sometimes too much money can be thrown at a problem in hopes of fixing it, as there is little time to understand alternative, more affordable methods. This is often the case with contact management. Many non-profits pay thousands of dollars for a top-of-the-line CRM that manages all of their contacts and manually tracks communications and all details and documents relevant to specific people. Often, it also has capability to handle mass mail merges and broadcast communications. Sounds great.
The reality is that CRMs do one job really, really well - they manage data impeccably, if you understand how to use them. Too often businesses that feel they have no better options are sold on a vast and complicated system, then left to their own devices to figure out. This can become a huge burden for a non-profit organization that does not have the means to hire on specific people to learn the system inside out and manage these details regularly. This means that, every few months, a lack of contact management can (and usually does) hinder organizations from meeting pressing deadlines.
By contrast, QuickSilk does many jobs really, really well, as well. Not only can you manage member and partners through our CMS, but you can do more with those details - like, create a custom event, invite specific contacts, and schedule mailouts. Moreover, we enable you to better track fundraising initiatives and will be releasing enhanced eCommerce functionality within the next couple of months, so, you'll literally be able to do back and forth transactions with members, partners and donors directly from your website.
MICROSITES
Of all the features that we think non-profits could benefit from, this one takes the cake. With our enterprise package, we offer the ability to create a limitless amount of unique websites for your events, programs, and fundraising initiatives from a single system.
We've witnessed organizations spend tens of thousands of dollars to create standalone websites for annual events, for example, not knowing that the option to simply build a new site was available to them. Not only is this helpful when you want to promote very simple initiatives, but it's also helpful in enhancing your SEO and digital footprint -- the more information you offer the world, the higher the possibility is of it reaching more people, and you truly making the difference you've set out to make.
BUDGET
Non-Profits must be cost conscious in order that all their funds be applied to the cause they support. QuickSilk wants to make its contribution to this endeavor and as a result provides a 30% discount off the standard QuickSilk prices for Non-Profits.
Other CMS' often claim to be free to use, and they are, at first, and without add-on features, as well as development, additional support and maintenance costs.
Other CMS' often claim to be free to use, and they are, at first, and without add-on features, as well as development, additional support and maintenance costs.
SAFETY
Although you'll absolutely benefit from the ability to manage web copy and online activity from a single platform; because, it saves money while maximizing time -- knowing that your members' and donors' precious data is protected is, ultimately, the greatest benefit for any non-profit organization.
With QuickSilk, you'll always have peace of mind in knowing that not only do we meet the best-in-class data protection standards, our closed cloud platform employs every possible security measure, like guarded antivirus protection; passwords and permissions; user controls and regular, in-house (free) updates and maintenance.
QuickSilk was built on a closed cloud, so, on top of being able to manage everything from a single location, you don't have to worry about your members' information being accessed by a hacker. The only people who have access to our code are our internal developers, so the risk of storing your information online is significantly reduced.
NON-PROFIT PRICING
Oh, yeah! Because we really appreciate all of the good work you do, we offer a non-profit rate. E-mail info@quicksilk.com to find out if your organization qualifies for our not-for-profit pricing.