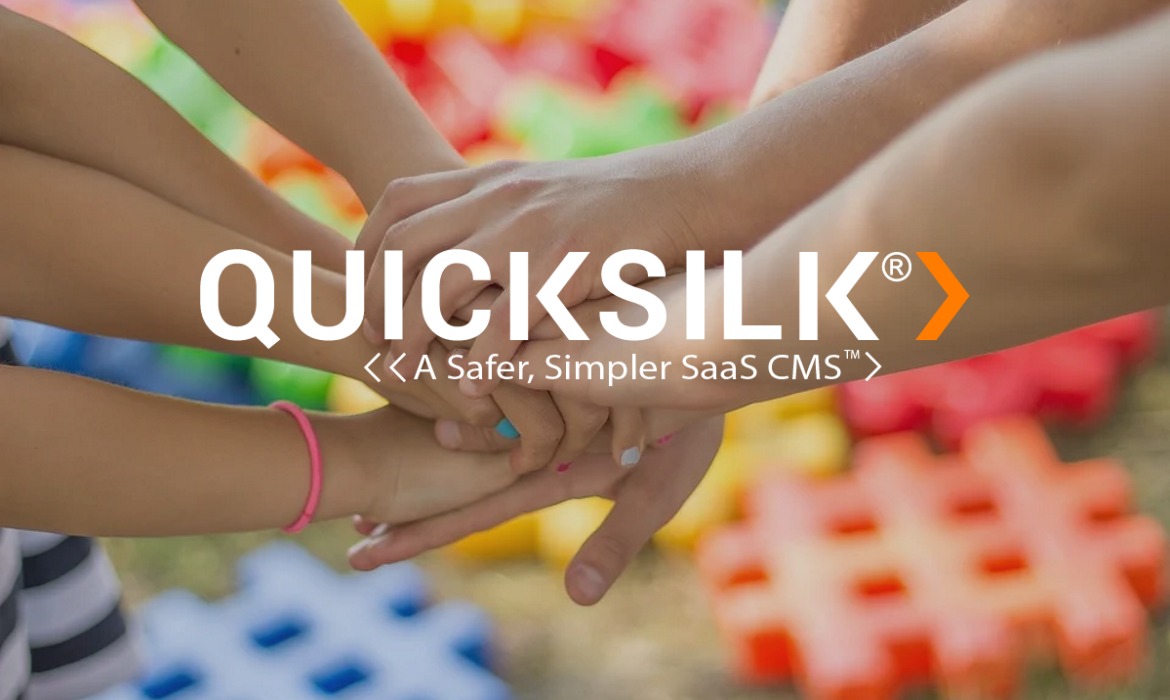 More and more people are interacting with nonprofits online. When supporters want to get involved with your cause, they will visit your nonprofit's website to make an online donation or learn more about your mission. Thus, the primary intention of your nonprofit organization's website is to improve the performance of your audience engagement, fundraising, and digital marketing efforts. To accomplish these goals, your organization needs the support of a content management system (CMS) that is super-secure, simple to use, and easy to maintain. Three of the most important considerations when choosing the best CMS for your nonprofit are:
Customizable Website Design - Simple Website Builder
Online Fundraising - Simple & Secure
Search Engine Optimization - Capture Attention
Customizable Website Layout Design
One of the greatest digital challenges nonprofits face is effectively communicating their vision through the organization's website. This is further compounded by the safe assumption that a vast majority of nonprofit professionals have little or no website design experience. Thus, the best CMS platform for nonprofits must provide a simple-to-use web page builder with layout design features, that make creating and maintaining your nonprofit's webpages a breeze.
The recommended website design features a nonprofit CMS should include are:
Drag-and-drop templates. Choose from a collection of pre-designed elements and experiment with your design before publishing.
Live editing tools. A CMS with inline, live editing tools permits website editors to see their design changes in real-time, before they are applied to live webpages.
Mobile-responsiveness. Mobile-responsive design features ensure that your nonprofit's website is accessible to all mobile-device users.
Integrations and Plugins. To further extend the capabilities of the platform the best CMS for a nonprofit will integrate seamlessly with industry leading platforms and services, such as customer relationship management (CRM) software, email marketing services, social media platforms, etc.
Online Fundraising
Fundraising is at the heart of how nonprofit organizations support their mission. When supporters stay engaged on your website, they are more likely to remain active in your charitable community. This makes it easier to raise money for your nonprofit.
Form Building. Using forms on web pages is likely the most effective way to gather essential supporter data and encourage future engagement. It is recommended that nonprofits choose a CMS platform that provides intuitive form building tools. These can be used to create compelling event registration forms, volunteer sign-ups, and email list opt-ins.
Ecommerce. One of the most necessary features of a nonprofit CMS is the ability to accept online donations and/or digital payments. Having an easy-to-navigate and secure payment system on your nonprofit's website will streamline the processing of membership fees, recurring or one-off donations, or the sale of goods and services.
Security. If your website collects and stores personal membership information or financial data, security is a primary consideration when choosing a CMS for your nonprofit. It is important to note that an open-source CMS - like WordPress, is typically less secure than a proprietary CMS; because of the public availability of the platform's source code. Additionally, if your organization will need to manage sensitive information and limit web page access to certain members and staff, it is necessary to choose a nonprofit CMS that offers password-protected privacy tools; such as user management or permissions.
Search Engine Optimization
Raising awareness for your cause is an important function of your nonprofit organization's website. Thus, it is paramount that every webpage be optimized for maximum exposure in search engine results.
Meta Title editors. The Meta Title is the website's title line that is displayed in search engine results.The best nonprofit CMS will allow you to edit each webpage's Meta Title.
Customizable meta descriptions. A Meta Description displays a webpage summary in search results. This narrative is found below the Meta Title. It is recommended that you choose a CMS that allows you to easily customize your web pages' Meta Descriptions.
Custom URLs. Website URLs communicate quick information about your web page to consumers. A short, enticing URL can improve a web page's search engine result click-through-rate (CTR), thereby increasing its relevance in the eyes of the search engine.
A Software-as-a-Service (SaaS) CMS For Nonprofits
The CMS chosen by your nonprofit should help support your organization's fundraising efforts, drive community engagement, and improve the user's experience on your website. To ensure that these goals are accomplished, a proprietary SaaS CMS - like QuickSilk - is recommended for organizations who do not have a lot of technical resources or know-how. These all-in-one solutions simplify the process of launching a website by managing the installation, hosting, updates, and maintenance for you. It can be expected that SaaS CMS will require a subscription or license fee.
Try QuickSilk for FREE https://www.quicksilk.com/signup or schedule a quick, one-on-one demonstration https://bit.ly/quicksilk-demo.