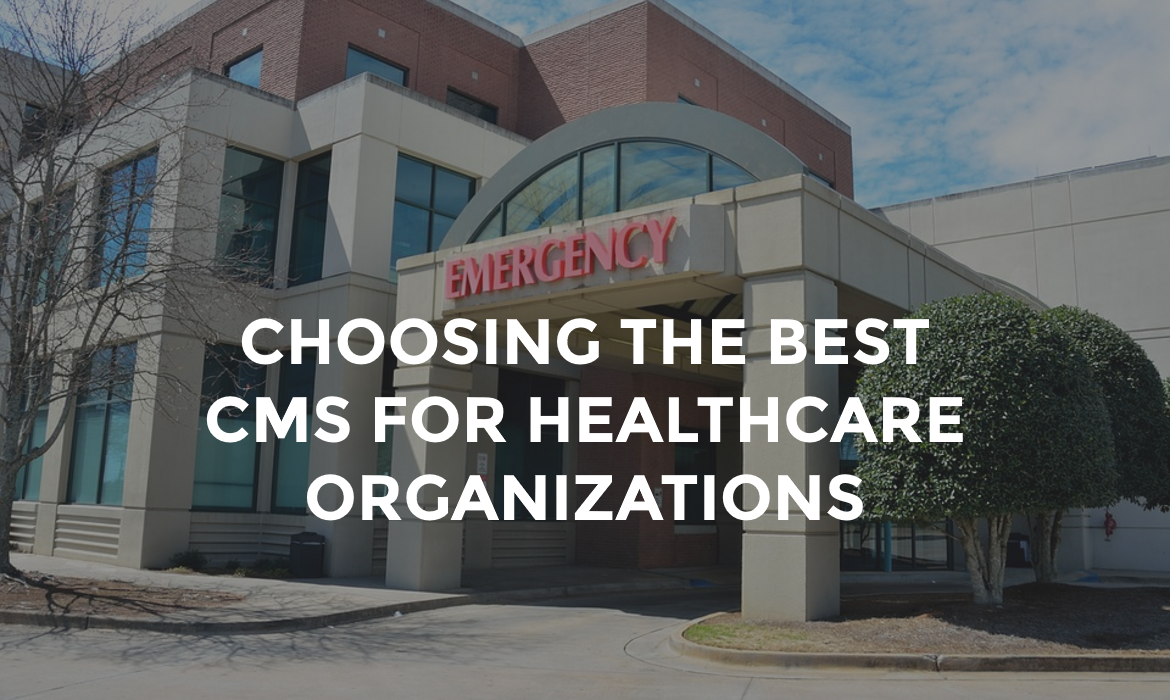 When choosing the best content management system (CMS) for your healthcare organization, there are five CMS features you must-have:
Enterprise-level Security
HIPPA Compliance
Web Page Builder
Online Forms
Integrations
Enterprise-level Security
With regards to data security, healthcare providers are held to a higher standard. To meet its privacy responsibilities, your organization needs a CMS with security features that control access to content, use a role-based security model, and closely-adhere to industry and regulatory standards.
Governance: A system concerned with structure and processes for decision making, accountability, control, and behaviour at the top of an entity. Governance influences how an organization's objectives are set and achieved, how risk is monitored and addressed, and how performance is optimised.
Because governance is a key contributor to meeting the healthcare sector's stringent standards, a CMS must allow for web page content to be reviewed for accuracy and compliance with organizational protocols, before further publishing permissions are granted.
HIPPA Compliance
If you have any forms, emails, live chats, etc., that could potentially be storing protected health information - as defined by HIPAA, you must protect that data. Examples of sensitive or Personally Identifiable Information (PII) are: age, name, ID numbers, income, ethnic origin, blood type, medical records, opinions, evaluations, comments, social status, and payment information.
HIPAA covers any personally identifiable information that is created or received by a "health care provider, health plan, public health authority, employer, life insurer, school or university, or health care clearinghouse." It is important to note that this relates to past, present, and future health conditions, treatments, or payments.
Web Page Builder
It is recommended that you choose a content management system with a WYSIWYG (What You See Is What You Get) editor. The WYSIWYG editing interface uses familiar formatting tools, like those found in Microsoft Word, to create content. This makes it super-easy for users to author, edit, preview, and publish web pages. In addition to providing a simple-to-use editor, the best CMS will allow users to edit web page content in real time, and see how changes appear on the website; almost immediately.
Other features that should be present in a CMS' web page builder are layout templates and themes, content archiving, a publishing workflow, content scheduler or calendar, and content tags.
Forms
Whether it's a clinic sharing patient information with another facility or a group of doctors, nurses, or specialists, communication is a very important component in every step of the healthcare process. Thus, when it comes to exchanging information with clients, access to healthcare forms paramount.
For patients wanting to communicate with your organization, forms are an indispensible point of engagement. To be considered the best option for healthcare providers, a CMS must make it easy for administrators to create, manage, and deploy online forms that follow the best practices for HIPAA compliant submissions. Additionally, any forms that include payments provided via credit cards must be compliant with Payment Card Industry Data Security Standards (PCI-DSS).
Integrations
Most healthcare organizations employ a variety of online tools to interact with their clients and prospects. Examples are a customer relationship management (CRM) system such as HubSpot, an eCommerce solution such as PayPal, and an email platform such as MailChimp. Given that each of these are sizable and important investments for your organization - both in time and money, be certain that the CMS you choose offers seamless integrations with your existing technology, and can deliver the best possible experience to website visitors.
Summary
Many of today's content management solutions are a one-stop-shop for authoring, editing, and publishing online content. What makes a CMS the best for healthcare organizations is its ability to collect, handle, store, and deliver information in a way that is private, secure, and follows all industry and HIPPA protocols.
We provide a powerful, super-secure content management system that is equipped with enterprise-grade security and one of the best website builders available. You can depend on QuickSilk to meet your needs and obligations by providing the most secure HIPAA compliant CMS on the planet. Schedule a one-on-one demonstration to learn more.